I have a piece with a tree in the upcoming AntiCraft book, and in the meantime, here is another start of a tree I am working on right now.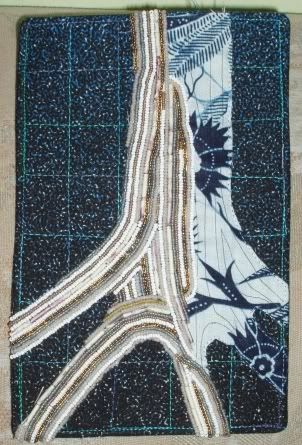 8"h x 6" w, on Peltex, base fabric is old Lunn Pointillist Palette, and the tree is Dutch Wax Batik from Becky at
St Theresa Textile Trove
. I finally got to use some old Japanese ceramic bugles I got way back when at Byzantium, as well as newer Japanese 15/0 and some stash French and Czech seed beads. I'm really liking how this is going.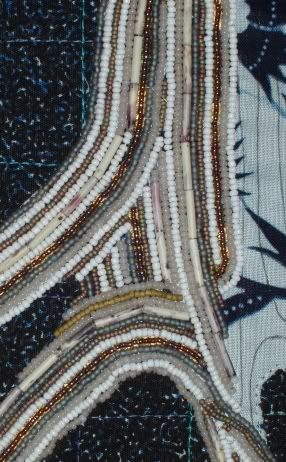 Detail of the beadwork, you can see the colors a bit better in this shot. The whole piece will eventually be covered in beadwork, I like to have a fun base to work on, which is why the choice of base colors for this one. Summer is also in process and I have plans for spring and winter.