Well, I can show you what I've done for it, my copy is still in the mail.
While I wait for my contributor's copy, here is a sneak peek at one of my projects for the new
Anticraft book
(Midnight Star, made with a vintage Czech glass button, peyote stitch and basic bead stringing; buy the book for more details :)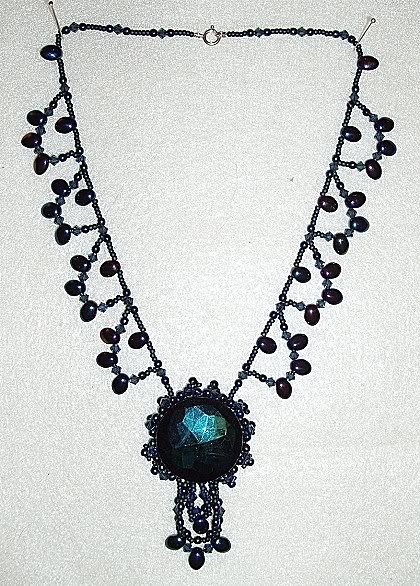 When I can find where I hid the photos, I will post my other piece for the book, a solidly beaded shrine/Tree of Life piece. Enjoy!