I won a copy of Journal Revolution from
Maria Hammon
and it arrived over the weekend. Here is my first experiment with one of the techniques described in the book (using white out pen to draw and add details to an image):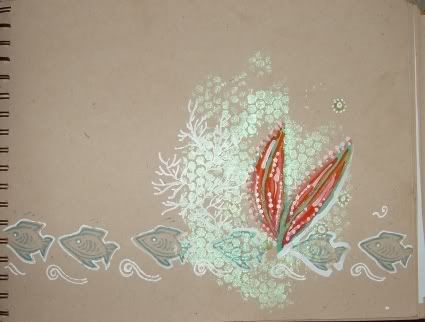 Full view, the big green area is Jo Sonja iridescent gouache stippled over sequin waste ribbon.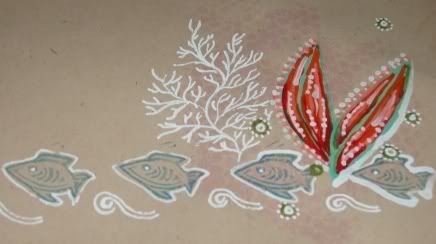 Detail, leaf painted in gouache and watercolor, fish stamp hand carved by me, drawing with the white out pen.