I have been doing plain drawings with a black BIC crystal stick pen in one of my sketchbooks and I decided to take it out of the book and onto the wall.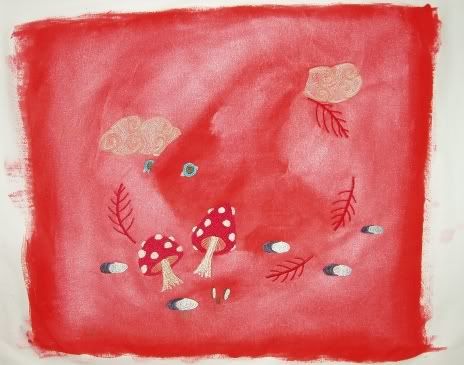 Full bunny so far, Setacolour paints and machine embroidery on cotton twill PFD.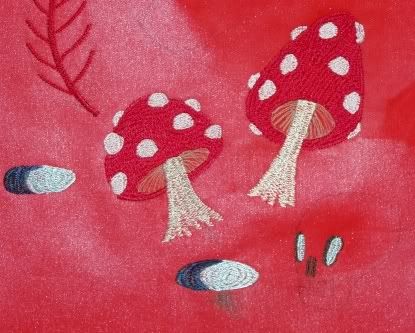 Detail of mushrooms and holes.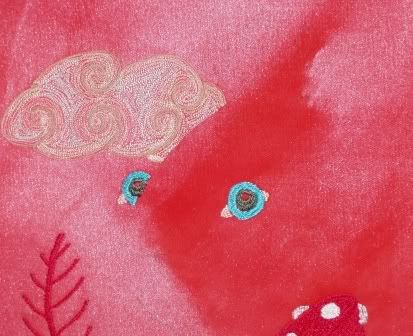 Detail of bunny eyes and cloud.
Once the machine embroidery is complete, I plan to put him on a quilt sandwich and bead him. Then, who knows? I'll keep you updated!