While waiting for the weather to cool, and wanting to make something that was faster than a jumbo quilt, I started playing with the beads again. There is a version of blue iris out there that is almost black, so in the vein of the Cabinet of Curiosities piece I started back in November, I made these.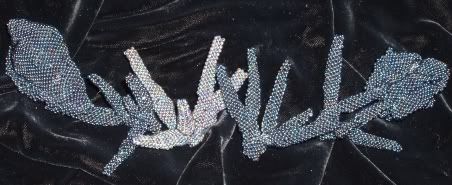 Coral and shell forms, sculptural peyote stitch and designed to be strung. Done in the blue black iris and a matte white/black stripe iridescent.
I also made a full necklace, still awaiting a good gold clasp. Done in winter whites and champagnes.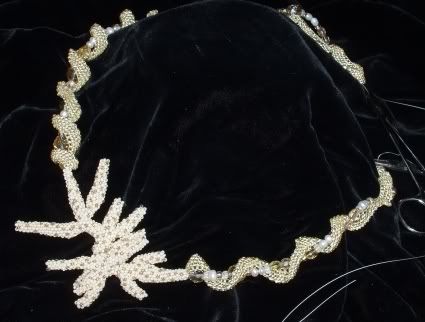 Full view, minus clasp.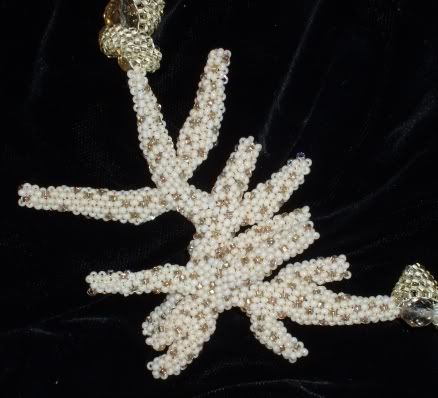 And detail of coral, this was so much fun!