I finally got around to making some necklaces with a few beads that have been around a bit. The fisherman buddha was a gem show purchase of way back, while the rainbow Guatemalan glass bead is a bit newer. Aisha models my pencil earrings.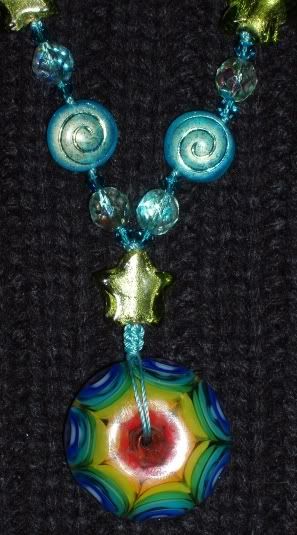 Detail of Guatemalan glass bead. Chinese foil lampwork stars, Czech glass in an unusual pale blue, and swarovski crystal complete the look.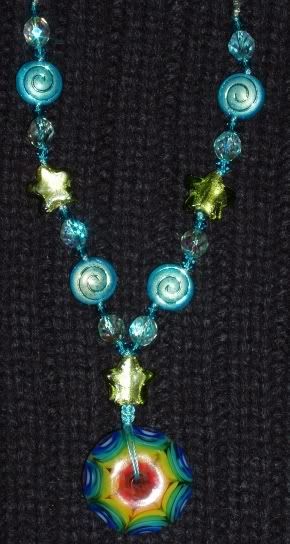 Fuller view of necklace. I did the last 4-5" in a Japanese triangle bead in copper lined aqua.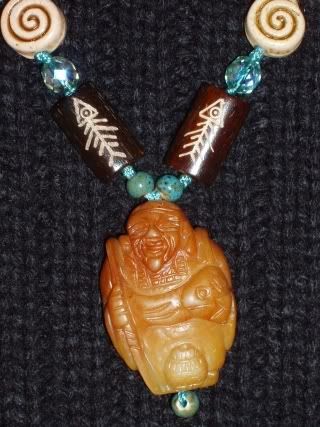 Detail of the Buddha bead, see his fish?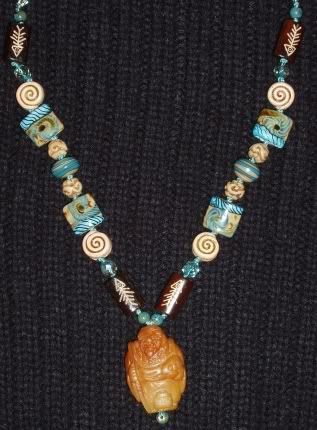 Fuller view of the necklace. Again with the Chinese lampwork. I just won't eat them. :) The spirals are regionally made ceramic beads I received for my birthday. More of the light blue Czech beads and Japanese triangles finish this piece.
A very happy Aisha wearing a pair of pencil earrings I made. More pencils are in process. I will announce when I post them on my
Etsy